Important Dates to Remember
Mar. 2nd: Spring/Promotion/Panoramic Photos (8:00 AM)
Mar. 9th: Talent & Art Show/Games (4:30 PM) – POSTPONED
Mar. 13th: Open House/Step-Up-Night (6:00 PM – 8:00 PM)
Mar. 18th – 19th: TK-8th Grade School Campout
Mar. 24th – 3rd Quarter Ends
Mar. 27th – 31st: Spring Break (NO SCHOOL)
Dear SACS Family,
What a February we had: Vision screening, Donuts with Dads, Semester Awards, Valentine's Day, Skiing, and Student Week of Prayer! We've had a great time celebrating our christian love for each other as well as Christ's love for us! I want to especially thank our Student Week of Prayer speakers who volunteered to give their time and energy in order to create excellent presentations on faith and friendship. I know that students and staff were touched by the personal witness of each of these young people. God can use all of us! Enjoy all the pictures below of the different classes and activities!
As we begin March, many of you may have thought you had been transported to the North Pole! Brrrr…! I think some of us got "frozen" from the cold! Yesterday, we had auditions for the talent show. We decided to postpone it until people "warmed up" to the idea. LOL! BUT not forever! Please stay tuned.
SACS OPEN HOUSE / STEP-UP-NIGHT is happening on March 13th. Along with new students that are here for the open house, we are extending an invitation to all students in Kindergarten, 2nd Grade, and 5th Grade to come to campus and check out what next year will be like. Spread the news!
Who's ready for our SACS Family Campout? We are looking forward to having it ON CAMPUS this year in order to encourage more family participation. Students and parents are invited to join us as we set up our tents in the fields! We will be camping out on campus March 18 and 19. We look forward to worshipping together, doing fun activities, eating smores, listening to stories, and so much more! Hope to see you there!
And finally as we end the month, we get a well deserved time to relax with family. Don't forget that spring break will be the last week of the month!
Again, I want to thank each of you for choosing SACS. We love having you as part of our community!
Blessings!
Karen Dunbar, Principal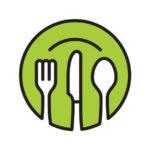 Mar. 1st: Mac & Cheese w/ Nuggets
Mar. 6th: Pizza
Mar. 8th: Grilled Cheese Sandwich w/ Tomato Soup
Mar. 13th: Pizza
Mar. 15th:  Spaghetti
Mar. 20th:  Pizza
Mar. 22nd:  Haystacks
Mar. 27th:  Pizza
Shop, Scan Receipts, Support SACS!
Use your weekly grocery receipts to help earn funds for SACS.
Simply download the Box Tops for Education app on you smart phone.
Find a School: select "

San Antonio Christian School

".
Complete your profile account with referral code: R15S7L9C.
Scan and submit your receipts within 14 days of purchase.
Earn points!


SACS thanks you for your support!