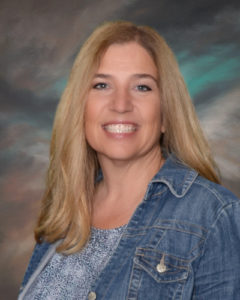 karen.dunbar@sachristianschool.org
Education:
Bachelors of Education: Elementary, Burman University
Masters of Arts: Educational Administration and Leadership, La Sierra University

Five Things About Me:
1. I have one cute grandson — Sterling.
2. I have two dogs — Buster and Bear.
3. I have three adult sons — Sean, Jordan, and Austin.
4. I have taught in four countries — Canada, England, The Marshall Islands, and USA.
5. I love teaching five year olds!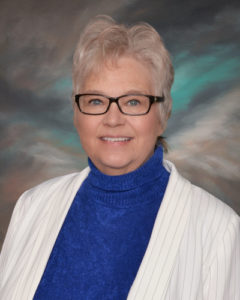 cathy.vessels@sachristianschool.org
Education:
Bachelors in Liberal Arts:  Elementary Education, minor in Religion, La Sierra University
NAD teaching credential K-8

Five Things About Me:
1.  I love flowers; all kinds, all colors, all shapes!
2.  I love my family – husband of 48 years, three sons, two granddaughters, one grandson.  They are the special "roses" in the garden of my life!
3.  I love my friends.  Many are cherished from childhood and add spicy color to the garden of my life!
4.  I love traveling and experiencing other peoples gardens.  Flowers of all countries add to the myriad species in the garden of my life.
5.  I love teaching and treasures each of the hundreds of students and parents God has placed in my garden.  To plant seeds and see them grow is my greatest joy!  I love all the colleagues that have come and gone through 30 years of tending this garden, each have added color, fragrance, light and immeasurable delight to the garden of my life!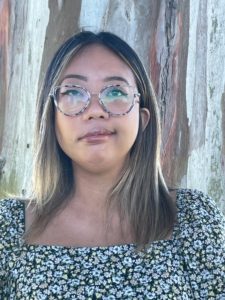 jasmine.eugenio@sachristianschool.org
Education:
Associates of Arts: Social Sciences, Fullerton College 
Bachelors of Arts:  Communicative Sciences and Disorders, California State University of Fullerton
Five Things About Me:
1.  I lo
ve food. I love to try new places to eat! 
2.  I enjoy coffee, tea, and boba.

3.  My favorite type of books to read are graphic novels.

4.  My favorite color is pink.  Yellow is a close second.

5.  I enjoy traveling… especially for food!
ryan.codington@sachristianschool.org
Education:
Bachelors in Liberal Studies:  Elementary Education, Pacific Union College
Special Education Credential, California State University in San Bernardino


Five Things About Me:
1.  Favorite Food – Sandwiches
2.  Favorite Movie Franchise – Star Wars
3.  Favorite Color – Red
4.  Favorite Dessert – Ice Cream
5.  Favorite Board Game – Chess