Important Dates to Remember
Feb. 1st: Vision Testing
Feb. 6th: 1st Semester Academic Award Ceremony (8:30 am)
Feb. 14th: Valentine's Day Class Parties
Feb. 16th: Skiing (SCHOOL CLOSED)
Feb. 20th: Presidents' Day (NO SCHOOL)
Feb. 21st – 24th: Student Week of Prayer
Feb. 24th: ASB Vespers (5:00 pm)
Feb. 28th: Talent / Art Auditions
Dear SACS Family,
February is the month that we take extra time to think of all those we love and have loved. We remember the quality moments we have spent with family and friends, and we look forward to planning more time together. Here at SACS, we do the same. We remember with fondness people in our community that have gone to rest, and look forward to the day when we will see them again. It is because of the greatest love of all, the love of Jesus Christ, that we have this hope.
My wish for you this month is to feel loved and cherished by those around you. I challenge you to give the gift of time and put your love in motion by writing a note, buying a gift, planning a meal, doing a chore, planning special moments to read or go to the park, donating to a cause, making that phone call, or choosing something else more personal to your situation. Making someone else feel loved is one of the most wonderful things you can do!
I would like to thank those parents who came and got cleared through the office to be chaperones for our events! It was so nice to see those that could make it to our ice skating event last month! The doors to field trips with the class are opened because of you. Please be advised that you may get a call from a teacher in the next little while to see if you are ready for adventure!
Our biggest trip this month will be Skiing/Snow Day. ALL students MUST have a parent along with them in order to participate. Please watch for the permission slips coming home on Monday. I look forward to seeing you there!
Again, I want to thank each of you for choosing SACS. We love having you as part of our community!
Blessings!
Karen Dunbar, Principal
Shop Online and Support SACS!
NOTE: THOSE WHO HAVE SET THIS UP IN THE PAST, PLEASE CHECK TO MAKE SURE THE CHARITY SELECTED STILL SAYS SACS.
Help support the school at no extra cost when you shop at smile.amazon.com! Amazon will donate 0.5% of the purchase price from your eligible AmazonSmile purchases. With your help, we can raise money for our students without the extra work! Just follow the steps below, to set up:
1. Go to www.smile.amazon.com and login with your Amazon account and/or activate AmazonSmile in the Amazon Shopping app on your phone within the Settings or Programs & Features menu. Make sure to bookmark www.smile.amazon.com on the web browser to make it easier for future logins.
2. Select "San Antonio Christian School" as the charity of choice.
3. Start shopping!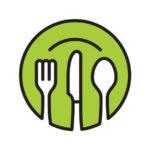 Feb. 1st: Quesadilla
Feb. 6th: Pizza
Feb. 8th: Spaghetti
Feb. 13th: Pizza
Feb. 15th: Cheeseburger
Feb. 22nd: Alfredo Pasta
Feb. 27th: Pizza
Shop, Scan Receipts, Support SACS!
Use your weekly grocery receipts to help earn funds for SACS.
Simply download the Box Tops for Education app on you smart phone.
Find a School: select "San Antonio Christian School".
Complete your profile account with referral code: Z9Z40U6Q.
Scan and submit your receipts within 14 days of purchase.
Earn points!

SACS thanks you for your support!