April 3rd: 4th Quarter Begins
April 4th – 6th: Parent Teacher Conferences (Minimum Days)
April 13th: Science Fair 5:00 PM
April 17th: Awards Chapel (8:30 AM)
April 17th – 21st: Spirit Week
April 24th: Teacher In-Service (NO SCHOOL)
April 26th: Administrative Professionals Day
Spring has sprung! With all the rain we have been having, the plants have been soaking up the moisture and growing. I have been looking at MAP test scores and report cards, and our children have been growing as well!
This past month, we have had to cancel or postpone some of our scheduled activities for various reasons. I am working with the Home and School as well as the ASB to reschedule those activities for this quarter.
We love celebrating milestones together! This year Mrs. Vessels has reached a milestone in her career and although we are sad to see her retire, we wish her all the best as she begins this next chapter. She has been such a blessing and example of faithfulness to God for our students, families, and the entire SACS community. She has promised that she will continue as a substitute next year, so we look forward to seeing her on campus from time to time. Please stay tuned for party details!
Again, I want to thank each of you for choosing SACS. We love having you as part of our community!
Blessings!
Karen Dunbar, Principal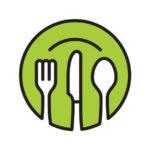 April 3rd: Pizza
April 5th: Burittos
April 10th: Pizza
April 12th: Mac-n-Cheese and Chicken Nuggets
April 17th: Pizza
April 19th: Quesadilla
April 24th: NO SCHOOL
April 26th: Alfredo Pasta
Shop, Scan Receipts, Support SACS!
Use your weekly grocery receipts to help earn funds for SACS.
Simply download the Box Tops for Education app on you smart phone.
Find a School: select "San Antonio Christian School".
Complete your profile account with referral code: Z9Z40U6Q.
Scan and submit your receipts within 14 days of purchase.
Earn points!
SACS thanks you for your support!