Important Dates to Remember
Jan. 3rd:  Classes Resume
Jan. 13th:  2nd Quarter Ends — ALL assignments for the quarter must be in unless you have talked with your teacher and made prior arrangements.
Jan. 16th:  Martin Luther King Jr. — NO SCHOOL
Jan. 17th:  3rd Quarter Begins
Jan. 19th:  Ice Skating Trip — IF we have enough drivers (see letter above)
Jan. 23rd – Feb. 3rd:  MAP Testing
Jan. 28th:  Jr. High Bible Camp at LLUC
Jan. 31st:  Minimum Day: Parent-Teacher Conferences (by invitation)
Dear SACS Family,
HAPPY NEW YEAR! I hope you enjoyed celebrating the holidays with family and friends. I am so thankful for new beginnings! I am reminded that while walking with God, each moment can be a new beginning. He is always present ready and willing to forgive, accept, and love us. My prayer for 2023 is that we all become closer to Him.
WE NEED PARENTS! January is the time that we get excited about our skating (January 19) and skiing (February 16) field trips. However, currently we do not have enough parents that have been through the background check process required this year for those who will be attending the trips as drivers and chaperones. Please check in with Sandra or Sonia in the office for the paperwork. The sooner the better, as we need willing and able drivers before we can finalize these trips.
THANK YOU! Again, I want to thank each of you for choosing SACS. We love having you as part of our community!
Blessings!
Karen Dunbar, Principal
Shop Online and Support SACS!
NOTE: THOSE WHO HAVE SET THIS UP IN THE PAST, PLEASE CHECK TO MAKE SURE THE CHARITY SELECTED STILL SAYS SACS.
Help support the school at no extra cost when you shop at smile.amazon.com! Amazon will donate 0.5% of the purchase price from your eligible AmazonSmile purchases. With your help, we can raise money for our students without the extra work! Just follow the steps below, to set up:
1. Go to www.smile.amazon.com and login with your Amazon account and/or activate AmazonSmile in the Amazon Shopping app on your phone within the Settings or Programs & Features menu. Make sure to bookmark www.smile.amazon.com on the web browser to make it easier for future logins.
2. Select "San Antonio Christian School" as the charity of choice.
3. Start shopping!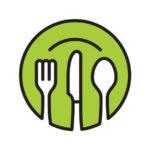 Hot Lunch Fundraiser
Jan. 9th:  Pizza
Jan.11th:  Spaghetti
Jan.18th:  Haystacks
Jan 23rd:  Pizza
Jan 25th:  Fried Rice
Jan. 30th:  Pizza
Shop, Scan Receipt, Support SACS!
Use your weekly grocery receipts to help earn funds for SACS.
Simply download the Box Tops for Education app on you smart phone.
Find a School: select "San Antonio Christian School".
Complete your profile account with referral code: Z9Z40U6Q.
Scan and submit your receipts within 14 days of purchase.
Earn points!

SACS thanks you for your support!