Important Dates to Remember
Sept 1st: Home and School Meeting 3:30PM
Sept 5th: No School – Labor Day
Sept 12th – 13th: Map Testing 1st – 2nd
Sept 12th – 13th: Map Testing 6th – 8th
Sept 14th – 15th: Map Testing 3rd – 5th
Sept 16th: Grandparent's Day Chapel 11:30 (Changed from Sept. 12)
Sept 19th & 20th: Map Testing K
Sept 19th: Let's Move Fundraiser
Sept 23rd & 30th: Map Testing Make-ups for all grades
Sept 23rd: Vespers
Sept 26th: No School – Teacher In-service
Sept 27th: Picture Day (8:00 am) Must wear school uniform
Dear SACS Family,
September is already here! The beginning of the school year is always full of feelings of excitement, and this year is no exception. Thank you for making sure that your child arrives to school on time rested and well-nurished. The weather has been HOT, so please continue to make sure that they have a water bottle!
Students have been busy not only with academic work, but with making friends and learning new routines. This past week the Junior High received the SACS Soaring Eagle (I think we should give it a name) for "letting their light shine" on campus. This is an honor passed weekly to the class that is "caught" being on task, doing acts of kindness, and being respectful to others. Thank you for being such a great example to others!
I hope you have enjoyed hearing the stories brought home about the wonderful things happening here at SACS! I feel we have all been blessed with a great student body, and I look forward to what the year has in store! Thank you for your support.
Blessings!
Karen Dunbar, Principal
Shop Online and Support SACS!
NOTE: THOSE WHO HAVE SET THIS UP IN THE PAST, PLEASE CHECK TO MAKE SURE THE CHARITY SELECTED STILL SAYS SACS.
Help support the school at no extra cost when you shop at smile.amazon.com! Amazon will donate 0.5% of the purchase price from your eligible AmazonSmile purchases. With your help, we can raise money for our students without the extra work! Just follow the steps below, to set up:
1. Go to www.smile.amazon.com and login with your Amazon account and/or activate AmazonSmile in the Amazon Shopping app on your phone within the Settings or Programs & Features menu. Make sure to bookmark www.smile.amazon.com on the web browser to make it easier for future logins.
2. Select "San Antonio Christian School" as the charity of choice.
3. Start shopping!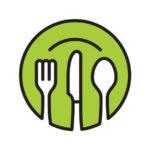 Hot Lunch Fundraisers
Sept 7: Haystacks – $7
Sept 12: Pizza ($5 Small, $7 Large)
Sept 14: Impossible Burgers – $7
Sept 19: Pizza ($5 Small, $7 Large)
Sept 21: Spaghetti – $7
Sept 28: Quesadilla – $7
Shop, Scan, Support SACS!
Use your weekly grocery receipts to help earn funds for SACS.
Simply download the Box Tops for Education app on you smart phone.
Find a School: select "San Antonio Christian School".
Complete your profile account with referral code: Z9Z40U6Q.
Scan and submit your receipts within 14 days of purchase.
Earn points!


SACS thanks you for your support!