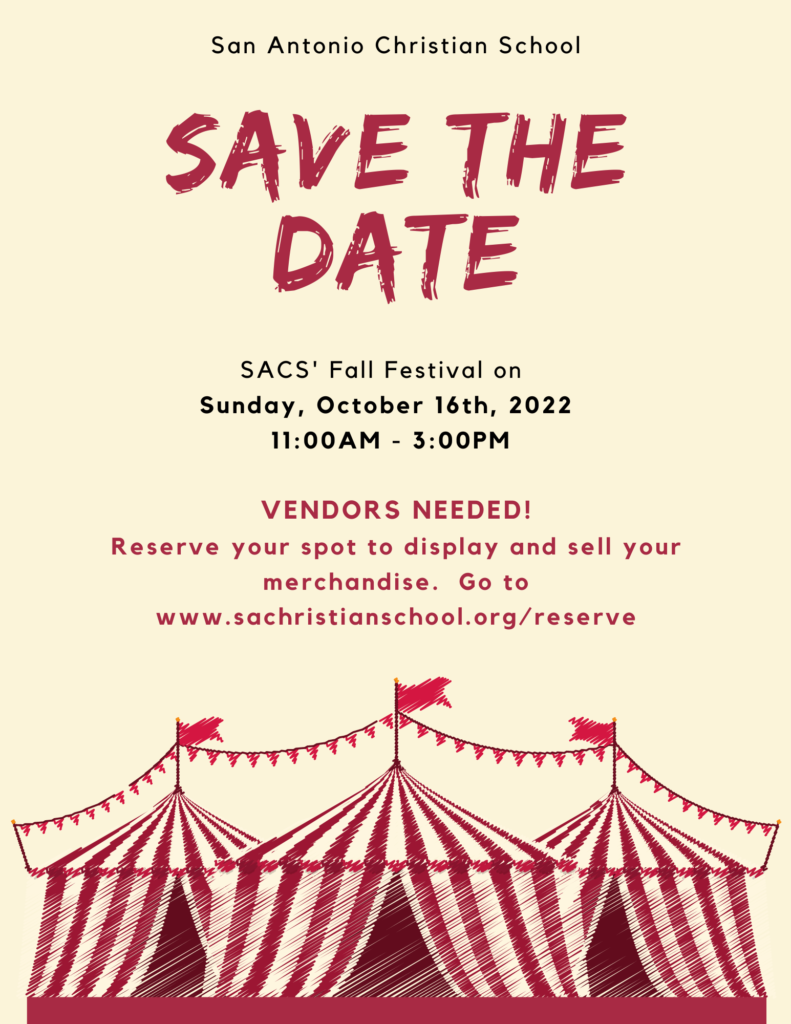 Thank you for expressing interest in becoming a vendor for our Fall Festival this year. Please fill out the information below.
Teachers and staff have first choice.  All other vendors will be allotted a space on a first come first serve basis.  Please wait for approval email before making your payment to secure your spot.
FEE:  $30 booking + gift basket or gift card valued at $30 minimum donation as raffle prize (accepting VISA, Mastercard, and cash)
DEADLINE:  Friday, October 7th, 2022
EVENT DATE:  October 16th, 2022 @ 11AM – 3PM
EVENT LOCATION:  1722 E. 8th Street, Ontario, CA 91764
SETUP TIME:  9AM – 10:30AM
NEED TO BRING:  table, canopy, chairs, extension cords, etc.
Please note:  No Halloween theme please. Vegetarian meals only.  2 staff per booth (extras pay entrance fee)
Items already being sold:  water, ice pops, Mediterranean food, ice cream, soda, pupusas, tamales with rice and beans, Princess House products, honey products, Scentsy products (diffusers, oils, wax, etc.), handmade hats/crafts.
Unavailable services:  bounce house, tractor ride, gunny sac races, jail game, dunk tank, bean bag toss, lollipop pull game, photo booth, money grab booth (advertisement)